There's a new venue around town appropriately called...
The Venue
. The only reason I know about it is because the Smashing Pumpkins are playing there. I don't think I'm going. Their opening lineup for August seems to suggest that they're the new Tinley Park: Bette Midler, STP, Lynyrd Skynyrd, Billy Idol, Liza Minnelli, Kenny Rodgers. By the way, where is this place located? Horseshoe Casino. Wow. Now when you want to see Ratt you don't have to go to the Radisson Hotel and Star Plaza right after the discount art expo with the $10 paintings. Ok, ok... this is not a pitchfork review. The place hasn't even opened yet. But if you're cougar hunting, you've got a new place to do it.
For something a little lighter, go to
www.bekanyenow.com
. Can you guess who sponsored the site?
P.S. I don't know why but I was really craving this song this morning:
Chromeo - Fancy Footwork (Guns n' Bombs Remix)
If you look on the right column in going out, those guys (not chromeo) are going to be playing at the Bottle on the saturday eve of Pitchfork. Darkwave is a standard, but I'm guessing that with Johnny Guns Love coming back into town, all the nutty coked-up hipsters will be at this one. I'm all for that American Apparel promenade.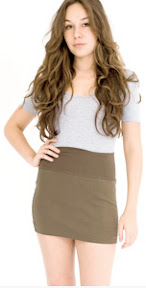 So in the process of just typing up this blog, so much music has gone past. So play these two in order, both from 50,000,000 Soulwax Fans Can't be Wrong:
#1
Valletta Fanfares
#2
Requiem For a Hit (Soulwax Edit)
and you can't forget about the original version of this song Benni Benassi made a career from:
#1
Who Made Who - Satisfaction
...mixed into
#2
Franz Ferdinand - The Fallen (Justice Edit)
. Both of these are from 2ManyDj's Get Yer Yo Yo's Out.
And for my ambassador for foreign relations, A.G.J.,
The Turkish Satisfaction