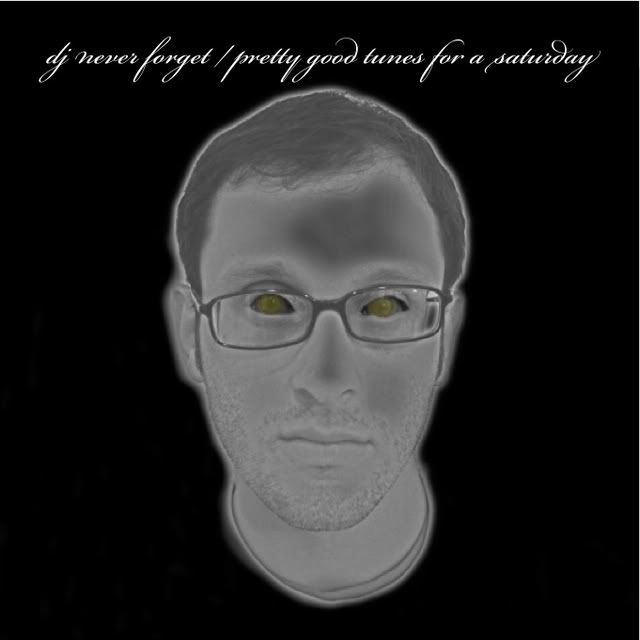 I got this email last week from this NY promotions group
finger on the pulse
and included was this mix. I think it's alright and it's mostly stuff I've been listening to as of late. Think more intense electro dance with mild crossover into megaclub sound. Heavy on the pianoforte. Have at it.
DJ Never Forget - Pretty Good Tunes For a Saturday
Tracklist
Intro
Jokers Of The Scene- Baggy Bottom Boys (JOTS Remix)
La Roux - Quicksand (Beni Remix)
Math Head- Turn The Music Up (AC Slater Remix)
Lemoch, DJ Deibys - Mad Piano (Original Mix)
DJ Mehdi - Pocket Piano (Joakim Remix)
Sidechains - Dance While You Can
The Drill ft. Firetruck Antartica - Piano Mano (Club Mix)
Kidda - Under The Sun (Herve Remix)
Adele - Hometown Glory (Axwell Remix)
Niyi - Ameilia
Ok, well I alluded it to it up there but I'm now of the opinion that bangers and this sort of electro style is now mainstream. Hearing those Designer Drugs mixes (below), some of this mix, and the fact that the Darkwave Disco DJ's play at Vision every so often makes it less appealing than it has been for the most part due to it's non-exclusivity at Sonotheque. I don't know if I enjoy the more downtempo (not downtempo like deep house, just chiller) stuff because I'm getting older and I'm growing out of it, or if it's a been there done that deal. I need a neuer tanz-musik for my 20-etwas crowd. Let's see what
Friday
has in store.